Bharata Lila is an interactive folk theatre unique to the Ganjam district of Odisha.
Superbly popular with rural audiences, the presentation is powerful enough to keep people watching for over 12 hours. The focus of the drama is to tell the story of Arjuna and Subhadra's romance, masterfully employing folk music and dance to do so. The main character is that of the duari, Arjuna's doorkeeper and the know-all. He forms the bridge of communication between the characters inside the play and connects the audience with the characters who live in another world.
This makes it a very challenging role : to bind all elements together, elaborate cryptic philosophy yet carry it all in such a manner that he can be viewed as humorous and approachable for the audience. He is the teacher who students aren't afraid to ask questions. This is why Bharata Lila is a very engaging act; the casual conversation dynamic between the audience and the duari that can fluidly travel from the deep corners of sastric knowledge and citations from ancient literature to simple-hearted rustic humour and wit, unbound by restrictions.
Name / Bhārata Liḷā
Also / Duari Nata, Subhadra Parinaya, Huguli Bhārata, Nabarangiā
Origin / Early 19th century
Place of origin / Ganjam, Odisha
Creator / Dinabandhu Dasa
Type / Narrative, musical theatre with dance
Topic / Arjuna and Subhadra's marriage
Condition / Thriving, but traditional elements diminishing amidst introduction of controversial 'modern' elements to cater to newer audiences
Characters / Duari, Arjuna, Subhadra, Satyabhama
Documentation
We had the fortune of recording a 3-hour performance by Guru Rankanidhi Behera, renowned veteran exponent of the form, who has preserved the original form, guarding it from commercialistic deviations and sanitisation attempts. Documented by Debendra Pattanayak, Arjun Samantaray and Prateek Pattanaik. Playlist embedded below : will be continuously updated as more and more episodes are added.
---
In this video, I interview one of the foremost duaris of Bharata Lila- Guru Rankanidhi Behera from Gudiapali, Ganjam. He talks about the origin of Bharata Lila, its history, music, storytelling, characterisation and demonstrates a short selection at the end.
Special thanks to Mr. Manoj Tripathy for finding information about the interviewee and putting me in touch with him.
---
Artistes

Sri Jagannatha Natya Sangha, Bharata Lila
Gudiapali, Block : Kabisurjyanagar, Ganjam, Odisha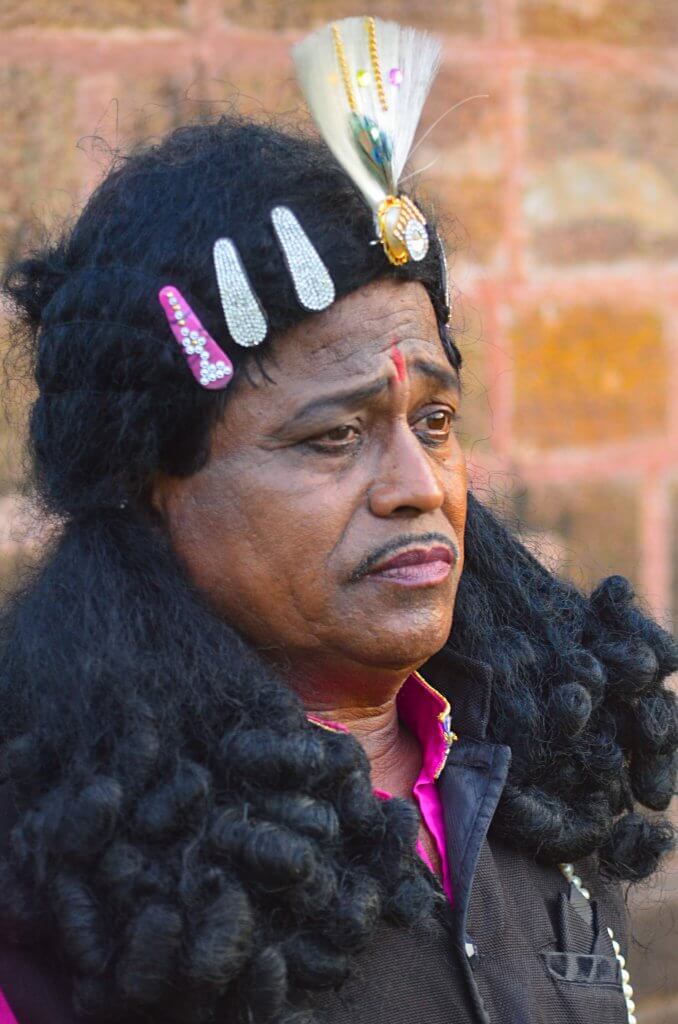 Guru Rankanidhi Behera
as Duari
Contact : +91 9861007241
Rankanidhi started his training under veteran Guru Kirtana Gouda when he was only in the fourth year of school. Since 1963, he has played almost all the parts of the play, touring extensively throughout Ganjam. He has trained multiple disciples in the art and has been performing for the last five decades. He was awarded the Odisha Sangeet Natak Akademi Award in 2013.